"From the Ashes" – a TV Cold Justice placement on the Oxygen Network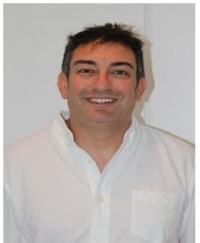 In December of 2021, myself and fellow GSC member Clayton Jones landed our first television placement for our song "From the Ashes" (co-written with Big Yellow Dog songwriter/ producer Alexi von Guggenberg). It appeared on episode #609 of "Cold Justice" on the Oxygen network.
The song was written in October of 2015. I remember that day very well and always will. I was attending a Keith Urban number one party on behalf of Sheree, and I had a write scheduled later that day with Clayton.
While at the party, I got a call from Clayton. He said that our fellow Big Yellow Dog contact, Devon Devries, called him and said someone cancelled on their sync writer. So, he invited Clayton in to replace the other writer. Devon was a close working industry friend of Sheree's and she had connected Clayton to Devon and the Big Yellow Dog staff writing team in hopes of Clayton possibly receiving and artist deal opportunity. I myself had connected and started a relationship with Devon DeVries at Big Yellow Dog through pitching my strongest songs at GSC Publisher Online Pitch event that resulted in a meeting with Devon.
Instead of cancelling on me for this bigger opportunity as many writers would have done, Clayton is a man of commitment and his word and told Devon that he had a write scheduled with me. Devon thought it would be an interesting writing combination, and Clayton and Devon graciously decided to include me in the write.
I remember Devon sitting on the couch by me in the writer room, telling us exactly what he was looking for, and that he was not leaving until we had the right idea. At this time, sync was brand new to me!
So, all of my rough draft ideas did not fit into the sync world! Panic right?!
Clayton and I frantically started going through our phones for ideas. The first couple did not hit Devon. Then, I brought up an idea I had for "Ashes" that I had come up with just a couple days prior to the write. He liked the idea a lot, and that was our concept for the day. It was a meant to be magic moment.
From there, "From The Ashes" was born. The song basically wrote itself and Devon came back a few hours later, and was pleasantly surprised that we gave him just the kind of song he was looking for to pitch in the sync world and I signed a single-song agreement with Big Yellow Dog and Devon DeVries. It was a roller coaster ride for sure.
We were all so excited about the song and opportunity and thought it would likely get placed quickly. Here we are six years later, and it finally found a home in episode #609 of "Cold Justice" on the Oxygen network.
I think there are a few important life lessons in my song success story. Thank you for letting me share them with you.
Cancellations– sometimes life events like cancellations that can be frustrating… happen for a reason.
Integrity Matters- if Clayton and Devon weren't kind enough to include me on this write, the song would not have been written. Clayton and Devon are the exception to the rule in this crazy business.
Timing – sometimes songs, even great ones, take years to find the right home.
GSC Events – they work!