REMEMBERING – JOHN CIRILLO


From GSC President, Sheree' Spoltore'
If you were fortunate enough to have the opportunity to know songwriter JOHN CIRILLO then I know that you too are having difficulty finding the right words to adequately celebrate and honor John's life, his legacy, and his contribution to our industry and our local songwriting community. His impact is immeasurable.
John…was my friend.
John and I met while I worked at NSAI. Like all of you, I instantly connected to John. John and I also had the "Italian thing" working for us as well which brought us many smiles and laughter! When I started my own company, Global Songwriters Connection, John joined within the first two weeks of me opening GSC on February 12th of 2013. John has been a valuable part of nearly every GSC event since 2013.
John and Lynn Wilbanks helped me to sign in the publishers for my private GSC Plays4U events.
John was the friendly face helping to sign in members and industry pros at every GSC Spring Mixer and Holiday Mixer.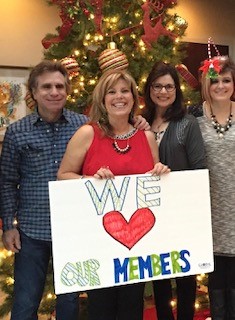 John, Lynn Wilbanks and Debbie Pascarella even helped my husband, Lou Spoltore, at Lou's Live On Stage annual booking conference at the Tennessee Performing Arts Center. This is where talent buyers representing venues from all over the U.S. would come to watch artists from all over the world perform a 15-minute showcase for the purpose of booking them in their venues.
John was the consummate professional that I could always entrust with my GSC events. His smiling face was the warm welcome to over 550 songwriters and music industry professionals who attended our last GSC Holiday Mixer and his presence was a safe place for struggling up and coming talent.
I look forward to celebrating John and sharing our many wonderful and beautiful memories of John together at his Celebration of Life with his lovely wife Ruth Cirillo who has graciously shared John all of these years with his Nashville family. Our thoughts and prayers continue with you Ruth and John will always be remembered by GSC.