Publisher Online Pitch with Joel Lindsey
February 21, 2019 @ 7:00 pm

-

9:00 pm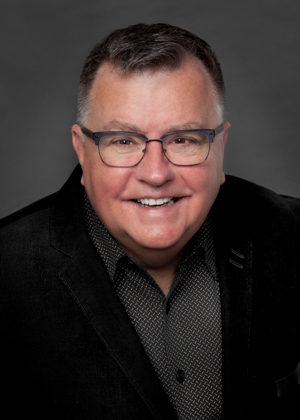 About Joel Lindsey

Co-Owner, Sunset Gallery Music Publishing

Joel Lindsey is the co-founder and co-owner of Sunset Gallery Music Publishing. Sunset Gallery, with its subsidiaries, KeTone Songs, Imperial Palms Music and Three Marcos Music, has 16 exclusive writers including Jeff Bumgardner, Rachel McCutcheon, Scott Inman, Marcia Henry, Helga Kaefer, Gene Ezell, Jim Davis, Mark Mathes, Val Dacus, Randall Garland, Barbara Huffman, Jonathan Denney, Keagan Denney, Ed Stivers,Donna King and Adina Bowman.
In terms of songs recorded, Sunset Gallery has doubled in size every year for the past four years. With number one songs in multiple genres, Sunset Gallery continues to expand their ever-growing reach by creating a team of songwriters who are committed to excellence and who understand that rising tides really do lift all boats.
In addition to his work as a publisher, Joel Lindsey is celebrating his 30th year as a professional songwriter. In that time, he has had over 2000 songs recorded, resulting in over 30 #1 songs, 18 Dove Awards, 8 BMI Awards, 2 ASCAP Awards, 4 platinum records, 7 gold Records and 11 platinum videos.
His songs have been recorded by artists such as Selah, Sandi Patty, Backstreet Boys, The Perrys, Gaither Vocal Band, Avalon, Chris Mann, Triumphant Quartet, Dailey & Vincent, Oak Ridge Boys, Point of Grace, Cana's Voice, Clay Aiken, Ty Herndon, the Hoppers, Joy Williams, 4Him, Riley Harrison Clark, TaRanda Greene, Mark Lowry, Larry Gatlin & the Gatlin Brothers, Todd Smith, Ernie Haase& Signature Sound, Kathie Lee Gifford, Jody McBrayer, Larnelle, The Martins and many, many others.
His musical, Emmanuel: Celebrating Heaven's Child, is the highest selling musical in the history of Brentwood Benson Music Publishing Company, selling over 100,000 books in its first year of release alone.
Joel Lindsey lives in Santa Barbara, California and Nashville, Tennesse and is an exclusive songwriter for Word/Curb Music Publishing

Event Sold Out. Please Stay Tune for the Next Event

---
About the Publisher Online Pitch Event
Have you ever thought: "Wow I think I have a really good song. If only I could get a legitimate publisher to listen?"
Through GSC's affordable Publisher Online Pitch service you can have your song or songs heard by a reputable publisher from wherever in the world you live and without the expensive cost of travel.
One of the most important elements of this service is that you will be connecting with a publisher, creating a relationship with this publisher and learning the pitching process professional songwriters utilize every day.
Here are the details!
This event is open to members only.
Pricing is $30.00 per Song Pitch and $20 for a Listen Only slot.
This event is limited to 35 Song Pitches and 50 Listen Only slots.
Once you purchase the POP event you will receive a confirmation that will contain your step by step instructions for logging into the webcast.
If you purchase a song pitch, you will need to email your song in mp3 format along with your photo (jpg format only) and lyric (Microsoft Word format only) to

[email protected]

2 DAYS BEFORE THE EVENT.

It is preferable to put the photo image and bio on the same page with your photo and contact information at the top

. (Please list your name and where you are from on the top of your lyric. GSC wants the publisher to connect with you.)
Guitar vocals and keyboard vocals are acceptable. You do not have to have a full demo for this event.
The publisher will only listen to the first verse and the chorus of your song.
The publisher may or may not comment on your song. This event is not intended as a publisher evaluation service; although in most cases, the publisher will offer constructive advice.
This is a real publisher pitch opportunity. The publisher will either PASS on your song OR he may choose to keep your song for further consideration.
You are encouraged to stay involved in the webinar while all songs are listened to and here is why:

Out of respect for the other participants.
Should the publisher choose to comment on a song, you will learn from what he has to say.
If a publisher takes a song, you will want to connect with that songwriter and possibly co-write with that writer.