More Cuts, Pub Deals, Artist Deals, Song Contracts and More
Our GSC members are working with everything they have inside to create success. They are working when they don't "feel" like it. They are showing up and pitching their songs even when they are tired of being turned down. And just when some may be thinking that nothing will ever happen–BOOM! They get a cut, a call, or a contract! Please reach out to each GSC member and congratulate them on their success! It would mean so much to each of them to hear from you! We announced a few GSC member successes in January and now here are some more great reports that have come in over the past few weeks!
---
Carlene Thissen, FL and Song Rocket Writer Danni Ri, AL get a CUT!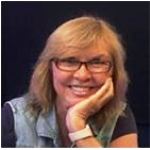 The memorable, kicking, up tempo song FARM TOWN, has been cut by country artist, Matt Westin. GSC member Carlene Thissen was connected through Sheree' during a mentoring session to co-writer singer/songwriter Danni Ri. Dallas Gregory, Owner of Song Rocket Music, is the publisher who got the cut!
Matt is an amazing country singer from Pittsburgh. Legacy is his first album, and it is currently available on iTunes and Amazon, and about 33 other sites for digital download. The CD will be available soon, through Matt's website: www.mattwestin.com. Check it out! GSC Members, thank you for reaching out to Carlene Thissen on her Facebook page at and Danni Ri at her Facebook page and congratulating them! They have worked so hard for this success. Remember to tell them you are a GSC member!
Artist Development Deals, Pub Deals, Single Song Contracts, Charting!
---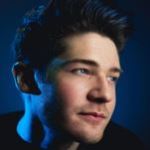 Johnnie Mikel #38 the Billboard Discovery Charts!
Some of you wrote with Johnnie at a GSC FOCUS Event and now… pop artist/writer Johnnie Mikel has hit #38 on the Billboard Discovery Charts and just released his first EP titled "Night of Your Life." Johnnie has been writing over the past year with pro LA writers, producers and Nashville writers to create this special project and has been busy, busy out on a radio promotion tour. Johnnie has worked hard for every bit of traction he is making with his music. Keep up with Johnnie's career on Facebook.
Learn more about Johnnie at johnniemikel.com. And, if you are ready for a great Friday night dance album, Johnnie's EP is the ticket! Here's the link to stream and/or purchase the EP! Dance with JOY to Johnnie's music video for "Come with Me"! You can see it all at this link….Let's all encourage our GSC MEMBERS!

---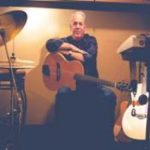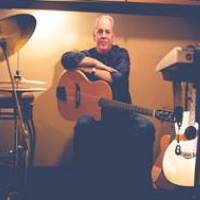 Tedd Swormstedt, OH
GSC member Tedd Swormstedt called to let us know that he had been offered his very first single song contract through a GSC FOCUS relationship. A single song contract is usually a songwriters first introduction to the actual "business" part of music and a great beginning to a working relationship. You might recall reading in the GSC Member news last month that Tedd also recently won the Mid-Atlantic Song Contest with his solo written song "Blood." Tedd is also attending our 2018 February FOCUS event and will be writing with Grammy, CMA and ACM award-winning writers. Tedd is a writer on the rise!

---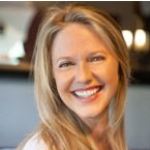 Nicole Lewis, TN
The beautiful and talented artist/writer Nicole Lewis was recently contacted by Nancy Peacock of Washington Street Publishing with the offer for a contract on one of her songs through a GSC FOCUS Event! Nicole is an amazing vocal artist who made the big leap and moved from Spokane, Washington to Nashville for her music career. Nicole does demo work and is recording a new project at this time. She is often seen volunteering and helping Sheree with various events. Thank you for reaching out to Nicole on Facebook and congratulating her on making progress in her process! Nancy Peacock specializes in sync, film/TV placements and is a featured POP publisher this month.
---
Mary Beth Stone and Joe Slyzelia
"Be the Light," written by GSC members MaryBeth Stone and Joe Slyzelia, has been named a finalist in the 13th Annual Posi Music Awards, which are part of the emPower Posi Music Festival and sponsored by Unity Worldwide Ministries. Joe and MaryBeth are in pretty good company: among the other finalists are Jill Colucci ("No One Else on Earth" – Wynonna), Karen Taylor Good ("How Can I Help You Say Goodbye?" – Patty Loveless) and Greg Barnhill ("Walkaway Joe" – Trisha Yearwood). MaryBeth will perform "Be the Light" at the Posi Awards Concert in Tampa on February 25thMembers sign in with your member number

---
POP Event Results!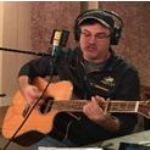 Dave Quirk, OR
David Hill, KS
This dynamic writing duo, David Hill and Dave Quirk, received an exciting email recently from GSC's most recent POP Event featuring publisher, Woody Bomar. Woody heard their infectious and memorable radio sounding song "I Was" and requested a copy of it. After a second listen…he emailed to ask if he could pitch it for them. Based on texts Sheree received from Dave Quirk…she thinks they said….YES!!
We celebrate Every Step, Every Success…with you!