GSC Members…Label Signings, CMT TV, Winning Nearly Every Song Contest!
With every hour spent in a GSC Career Mentoring Session, our goal is to Encourage, Equip and Empower you to create the career of your dreams. GSC is different from other songwriting communities in that we are all about one-on-one mentoring/career building and meeting your specific needs. That is how GSC feels we can best create results for you. We can mentor, teach, and give guidance, but we can't live your dream for you and make it come true. We want your dreams to come true as much as you do! Our team believes in the fact that you have been given these gifts and talents to be used and to be shared with others.
Over time, some of you are applying the tips and tools we teach, you are following up, you are stepping out and you are DOING IT! Needless to say, we are very proud of each of you and honored to be a small part of your journey. As you are moving up, from level to level, we will continue to do everything we can to maximize and amplify your efforts. Please take a moment to review some of our recent member success stories. Hopefully, we haven't missed anyone's successes as there are so many of them–good problem! Thank you for reaching out to each person on Facebook, let them know you are a GSC member and CONGRATULATE THEM! YOU…are NEXT!
Dave Quirk, OR – Dave has diligently and relentlessly been investing in himself and his songwriting gifts and talents with the goal of writing his personal best songs. He has attended several GSC FOCUS events, taken advantage of our GSC POP Events and our career mentoring services. Dave is a songwriter on the rise and we are thrilled that his efforts are starting to bring him some recognition! And, this how "it" happens. Dave co-write a song "One Less Regret" with GSC member Carrie Cunningham and it is her first single on her album! Read more about this album in the next success story about Carrie! Thank you for congratulating your fellow GSC member Dave Quirk on his facebook page. All of you know firsthand just how hard you have to work to create success.
GSC Member Label Signings, Top Ten Artists to Watch, CMT TV STARS!
Our GSC members are absolutely EVERYWHERE and RISING! It takes years to achieve success in this industry, but they are working it one step at a time.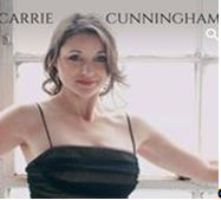 Carrie Cunningham, CA – Carrie is a stunningly gorgeous songstress by night and a smart, hard-working business woman by day. GSC congratulates Carrie as her album made the TOP TEN LIST for Women in Country. Carrie has attended GSC FOCUS Events and we have supported and encouraged her efforts as an artist for many years. It has been a JOY for us to see her overcome the life challenges that we all face and to see her succeed. WELL-DESERVED SUCCESS! You can congratulate Carrie and learn more about her and her album on her facebook page or read the article here. Even better, buy her album! Let's support our up and coming GSC talent!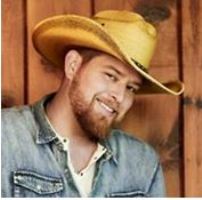 Lance Carpenter, TN – Not only did Lance Carpenter sign a record deal with Show Dog Nashville Records (Toby Keith's label), he also recently released a single with Krystal Keith titled, "Anyone Else" and as if that wasn't enough, Lance was named by Huffington Post as one of the top 10 Country Artists to Watch in 2018! Some of you have written with Lance at our GSC FOCUS events and created a relationship with him. Reach out and congratulate him on his facebook page. Man, wish we would have gotten his autograph while we still could! Here he goes, folks…
Jessica Mack, TN – Jessica Mack become a TV star on CMT! You may have remembered reading her interview as a GSC Featured Member. If you have been on our GSC POP Events, you've heard the lovely and amazing voice of Jessica Mack for the past two years as she faithfully, faithfully pitched her music. Several of you were wise enough to hire her to sing a few demo's for you and now…. she is a featured up and coming Nashville Star on the CMT original show that is replacing the show Nashville. Congratulate her on her facebook page and be sure to tell her that you are a GSC member. Learn more about the show here and become a fan! This is just the beginning for Jessica Mack.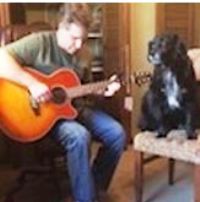 John Cirillo, TN – John Cirillo signs Nashville Publisher catalog rep deal! John has been hard at work on the craft of songwriting for many, many years now in Nashville. John has remained true to his talents and stayed working with his head up while there were times that his heart was down. We are so thrilled to announce that John has signed a catalog representation deal with one of Nashville top publishers! As a writer, it is so great to have a home for your music and a great working relationship with someone you can trust to represent your catalog. If you are a new artist in town and looking for a writer who has been down the road before you for years…look up John and get to writing! Read on further under the Song Contest section for even more incredible news about John and give John a shout out on his facebook page.
Believe it or not…over the Christmas Holidays there was ONE MORE of our artist/writer members who was signed to an artist development deal and a publishing deal. We can't talk about it until the official press release publishes but here's a hint–read through your old newsletters as she was recently a GSC Featured member. Stay tuned for more on this rising star! In the meantime, keep READING!!
GSC MEMBERS ARE WINNING SONG CONTESTS!
Did you know that recently GSC received calls from two different song contests asking about GSC and what we do as our GSC members songs were overall THE winning songs in their contents?? Their judges noticed the QUALITY of the GSC member songs were simply better songs! So, thank you to those of you who sent in your branded lyric or listed GSC as your member affiliation. We really appreciate it. Also, thanks to those of you who have signed up for mentoring sessions to have Sheree or Bruce Michael Miller review your songs. Now kick back and get ready to meet some WINNERS!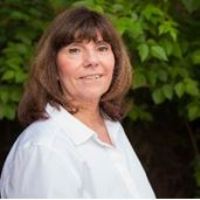 Diann Hammer, MD – Diann Hammer entered songs she had been co-writing with GSC Members into the 34th Annual Mid-Atlantic Song Contest sponsored by her local and regional Songwriter's Association of Washington and guess what? She and her co-writers had a TON of great success!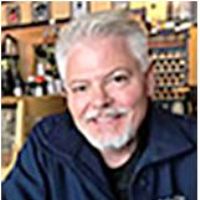 Mike Rhodes, CO – Diann Hammer co-wrote "Bottle Or The Bible" with Victoria Banks and Mike Rhodes at our last GSC FOCUS event. The song took the first place Gold award for the Gospel/Christian/Inspirational category. Michael is a performing, singer/songwriter/artist in the Denver, CO area. The best is yet to come for Michael Rhodes. Check out his amazing talents at on his facebook page.
Clayton Jones, TN – "Terms And Conditions" co-written by Diann and Mitch Hammer with Clayton Jones placed as a Finalist in the Open Category. Clayton Jones is an amazing artist, creator, performer, and most of all, person. Clayton is an artist of artists, a vocalist of vocalist! You will hear the production work and voice of Clayton Jones nearly every week on our POP Events. This is one great artist you want to know! Check him out on facebook.
Mitch Hammer, MD – "Let You Go" co-written by Diann and Mitch Hammer along with Victoria Banks, received Honorable Mention in the Adult Contemporary category. Both Diann and Mitch have attended our GSC FOCUS events and have been working diligently at their craft for the past 3 years. We are so excited for all of their success and their co-writing connections.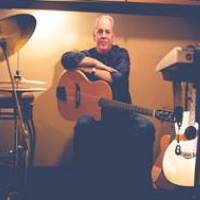 Tedd Swormstedt, OH – Tedd's songs are not only winning contests, but he just received his first official Nashville single song contract offer the first of this year! You all know that we count and celebrate every contract as they represent a working relationship with a top industry professional and those are NOT easy to come by! In addition, Tedd's song "Blood" received the Gold Award in the Mid-Atlantic Song Contest! This is a solo written and a powerful song.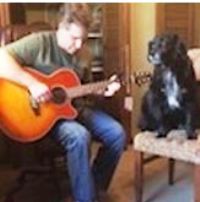 John Cirillo, TN – John won first place for Best Country Song "If You Drink" in the USA Songwriting Competition Award! John is the kind of guy who always wants to be sure that his co-writers are always recognized right there with him, so kudo's to GSC member and field reporter, Daniel Reifsynder, and former GSC member, Sarah Spencer, for helping him pen an award-winning song!
(If we missed your success story – please email [email protected] and put MY SUCCESS in the subject matter to be recognized in our next newsletter.)