The Ins and Outs of Music Placement in Movies and TV Series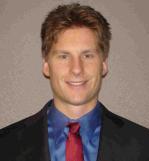 Featuring : Ton Von Pervieux

Creative Director, TV Music

ABC Entertainment Group
By Frances and Harry Date – Song Matchmakers Network
Tony began his career in music management working as an assistant for Aaron Walton Entertainment; an entertainment company specializing in management for a variety of talented artists.
He then made the transition over to independent music supervision working as an assistant for Dawn Soler. Dawn has been supervising Film and TV for over twenty years, working on movies such as Dumb and Dumber, Princess Diaries I & II, Catwoman, Dead Man Walking, Hollywood Homicide, Enchanted and more. Tony co-supervised a couple films with Dawn and some on his own before making his way over to Television as a co-music supervisor for the hit series Ugly Betty.
He supervised Ugly Betty for one season and shortly after was hired at ABC Studios to work as Creative Director for the TV music department.
ABC Studios currently produces over eighteen shows for multiple broadcast and cable networks. Some of the shows include Army Wives, Castle, Cougar Town, Criminal Minds, Grey's Anatomy, Happy Endings, Nashville, Once Upon A Time, Private Practice, Revenge, The River, and Scandal.
 As Creative Director for ABC Studios, he helps oversee all aspects of music for their shows; including pitching music to ABC Marketing & Promo and the shows he supervises in-house. He also is also a co-founder of The Happiest Hour, a TV/FILM/MUSIC industry mixer that has been around for eight years and running
---
 1.      SMN: Tony, what is your role as Creative Director – ABC Entertainment Group?  
TVP: As a creative director, I act as a liaison between the studio, the network, and the producers, as well as our composers and the music supervisors on our shows.
If we hire a music supervisor on a show, as most of our one hour dramas have, our music supervisors oversee all aspects of music and report back to us so our department can manage the show's needs according to the expectations we must meet creatively and financially. To be more specific to my process, we read the scripts and break them down to make sure we have proper clearance for anything musical that may appear in the episode. Once the show is shot and edited, we spot the episode, and the producers figure out what scenes require score and which will use source music. For anything that needs to be licensed, we do have a licensing department which is extremely helpful, but I do like to negotiate my own deals as I need to make sure anything that I pitch is pre-cleared and fits within our show's budget. Then there's the creative process of figuring out what works, and in TV that process can be a very quick turnaround. I'm here to facilitate whatever musical needs the producers, studio, and network have in creating a successful TV show.
2.      SMN: You wear many hats at ABC. Would you describe what your day is like?
TVP: A lot of calls, a lot of e-mails, and putting out some fires here and there. Every show's needs are different, and since music is always the last thing that goes into a show, it can be very challenging. You have to make sure you're prepared for anything and everything to meet your deadlines, even changing out songs on the mix stage last minute, because once you get to the final day of the mix, if you don't have a song chosen, cleared, and that works for your budget, you may incur further costs in delaying the final mix, which can be very costly. You have to be aware of every situation; that's why having a backup plan is always essential in case we ever run into those moments. Establishing great relationships within the industry and having a solid line of communication between all parties will help alleviate big issues in the end.
3.      SMN: How many episodes are generally produced for a TV show?
TVP: It can vary from as little as a few for a new show to possibly 24 episodes for existing shows. It just depends on how many are needed to fill a slot for a full season for the network and how successful the show is in the ratings.
4.      SMN: How would someone go about presenting an idea for a TV series to ABC?
TVP: Get an agent or show runner or someone attached to it that can help get your foot in the door. We don't accept unsolicited material. I'm not on that side of our industry, so I can't speak on the creative side for development.  But I do know our policy, and if you do have an idea and decide you want to present it to the studio or network, the best route is to have a unique concept or just a great treatment and find someone to believe in it.
5.      SMN: When working on a show, what challenges seem to crop up time and time again?
TVP: Music is very subjective, so I would say it is very difficult getting everyone on the same page as far as musical direction. A lot of times it doesn't necessarily just happen. There typically should be one voice speaking on behalf of music, but a lot of times there are multiples, and when it comes to music you have mixed opinions on what is good and what works.  The producers are the ones who decide what goes in the show. Trying to figure out the musical direction or musical identity of a show can sometimes be very difficult. The producers may see it one way; the studio or network may see it another, and you have a music supervisor pitching certain things based on the direction that they have been given by multiple parties, so it can get tricky. The objective is to work together to find a solution for this, and sometimes it takes going around in circles until you get everyone to figure out what works the best.
6.      SMN: Who participates in the decisions on which scenes should have music in them, and what part do you play in that decision?
TVP: Well, the producers clearly have the decision on what goes in their show and where, but sometimes there are other people involved in that process.
7.      SMN: Can you generalize about what particular attributes of a song make it useful for a film or TV show.
TVP: That is subjective. It could be anything; it depends on the use, and it depends on the show. It can be anything from the right lyric to the right hook or the way the song builds. I think the writers should just continue writing great songs and let us figure out that next part.
8.      SMN: What's a typical lead time for selecting music for a scene?
TVP: It varies. They might need music within the hour, or we could have days to figure it out. But everything is always a rush in our world. It's nice when we have time to work on a specific pitch, but sometimes it goes against us because that means there is more time for people to change their mind. Often, when people are given more time, they may over-think it, but when we don't have much time and they are forced to make a decision on a song use, they can go off their initial instinct, which tends to work out the best.
9.      SMN: What advice do you have for someone who wants to get their music in a show?
TVP: Do a lot of research and figure out what shows supervisors are working on. Make sure you are pitching music that is appropriate for the show. Do it in a professional way without aggravation or ego. We get pitched a Lot of music and often want to work with people that are easy-going that have great songs.  Maybe Figure out a creative way to get your music to them. If you have great music and you're very passionate about it, you'll find a way. It's truly about the music and the character of the people pitching it to me.
10.  SMN: How do you like to receive submissions?
TVP: I'm digital now but will accept CD's as well. Know who you are pitching to and ask them when submitting. Everyone has different preferences, so be prepared to send them a cassette if they want it that way. Ha . . . joking about that, but you never know!
11.  SMN: How do you keep track of the music you receive—that is, organize it, prioritize it, and so forth?  How can writers make that job easier for you?
TVP: I create playlists in iTunes, and since most of the music I receive these days is digital I file them away for specific shows or under general playlists for future reference. Writers can make sure that they have all the metadata included in the music file so we don't have to do any work typing in the name of the song or artist, if one is attached. Contact information is a plus. The less work a supervisor has to do the better chance you have to potentially place a song.
12.  SMN: Do you ever use instrumental cues from writers other than hired composers for fast-paced shows that use a lot of cues, shows like Extra?
TVP: No. From the studio standpoint we're not allowed to because we generally hire composers for that. We usually pitch songs with vocals, and, if the vocals interfere with the dialogue, we may ask for the instrumentals, but, typically, for any show that needs an instrumental, we use our composers. There are a lot of places, like advertising agencies or cable networks, that license instrumentals for underscore or any use within the body of the show, but our studio typically won't do that.
13.  SMN: When do you work with music libraries?  What types of scenes do you use the music in, and what's important to you when choosing one?
TVP: We work a lot with different music libraries. I email them for incidental spots where we do not have a lot of money to spend or for orchestral music when needed.
14.  SMN: Last year at the at the AIMP (Association of Independent Music Publishers) meeting in Nashville, you said that you also listen to music for other networks. Why is that, and what networks do you listen to music for?
TVP: Since we're a studio, we produce shows for other networks as well as ABC. We produce shows like Criminal Minds on CBS, Army Wives on Lifetime, and a couple of new ones, like Perception on TNT, and the Protector on Lifetime. We also just recently worked with ABC family, so it varies. ABC is a very music driven network and music is very important to us, obviously. The music used on our network depends on the show, but we do have a very specific sound for ABC, just like CBS has a different sound for their viewers. So, when we are listening to songs for specific shows, we also have to keep in mind what network we are working with.
15.  SMN: When reporting music that has been used in a show, who completes the cue sheet, and is a copy of it sent to the writer or publisher, even on a blanket license?
TVP: The music editors for us get to do that tedious work, in conjunction with our licensing department, of course.
16.  SMN: If you were an artist, songwriter, or publisher, and you could only go to one or two industry conference to network with movie and TV music supervisors, which ones would it be?
TVP: I would say All About Music in Nashville if you can get I, since it's pretty small. Billboard is pretty popular, of course, and there are a lot more in Canada and overseas that are great. The best opportunities for artists or writers are the ones that the supervisors are most relaxed with and have an opportunity to mingle with. Sometimes it's best when I get to know the person and their music and love them both; then I make it my mission to find a spot for their songs.
17.  SMN: Would you tell us about the ABC music lounge?
TVP: It started several years ago, and basically it's a part of abc.com. It is our site that allows people to go on and check out exactly what is being used in our shows, sometimes giving information on the artist and featured spots of artists that are used in our show. It gives us an opportunity to inform people of new artists that they might not know about. And, also, we film some of the artists. That way, we can put that up for content to allow people to get a glimpse of live performances from these artists. It is a site that was designed to, not only help us, but give back to the artists as well. It gives us an opportunity to showcase all the music we love and use in our shows. SMN: Is there an important question that we should have asked but didn't?
TVP: No, I think you pretty much covered it. Maybe what kind of music I love. I love a lot of different genres of music. To me, what is important is just a good song. It could be by singer/songwriters, but there are a lot of singer/songwriters' music that I'm not interested in because they don't do anything for me. But then there are some that come up with these songs that blow you away. So it's not about genres; it's about the songs and how good they are. I like songs that are timeless; I mean, no matter who is covering a song, or how much time has gone by, it is still a great song.
Thank you, Tony, for taking time out of your busy schedule to talk with us.
Frances and Harry Date are Song Matchmakers Network – a boutique one stop music publisher and music licensing company.  Have a question you'd like us to ask or a person you'd like us to interview? Send them to [email protected].
For more information about us, see our website SongMatchmakersNetwork.com.