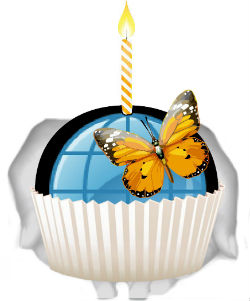 2013 – Stunning Statistics
The RESULTS are in for YEAR ONE!
Thank you to all of our GSC members and industry professionals for making our first year successful and so memorable. Wish wish all of you continued growth and prosperity in 2014, the "Year of Increase."  Here are just a few of the highlights!
Happy New Year – 1/28/2013 @ 11:11 p.m.  Global Songwriters Connection officially opens for business
GSC Historical member – Barry Allen joins in the first 2 minutes.
121 = Number of member's songs taken in 2013 by publishers for further listening.
11  = Number of countries where we have GSC members.
48 = Number of states where we have GSC members.
18 = Number of major industry events where Global Songwriters Connection was a featured company including GMA's Immerse, Pensacola Songwriters Festival, Frank Brown Songwriter Festival, Music Industry Blueprint, Kirsti Manna's Songwriter Girl, and many others.  Thank you community friends!
2 Members, James Kocian and Erskin Anavitarte performed on The Dove Awards Red Carpet after being heard in a GSC Mentoring Session and a Publisher Online Pitch Event.
6 Members got their songs cut through Global Songwriters Connection pitch opportunities.
3 Members got their Christmas songs published through a GSC referral to an LA publisher.
2 Members, Stephanie Rew and Courtney Toney, found great music industry jobs.
4 GSC Mixers held at The 515 Studio – Thank you Rod Lewis and our 515 friends!
4 STEPS Seminar classes (Simple Techniques Equipping Personal Success). Members learned in person and online!
2 Members paid to write a jingle for a Nashville company that has greatly increased the company's income and visibility.
18 Publisher Online Pitch Events– 540 songs from members worldwide pitched to reputable industry publishers.

1 Member, Maureen Fichten, pitched her song through GSC Opportunity Knocks pitch opportunity and got a single.
1 Member, David Griffin, wrote the theme song to a company; he and his wife are being flown to Dallas to sing at their annual conference.
1 Member, Mary Haller, received open door and mentoring from a major publisher, has had a few of her songs published and currently has a song on hold with a major recording artist through our GSC POP Event.
1 Member, Joshua Morningstar, signed a publishing deal after singing for the first time in Nashville at GSC's Rockin' the Rooster event.
The Best is Yet to Come in 2014!
The year of INCREASE!