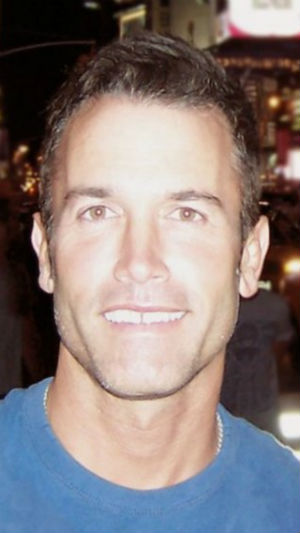 GSC Member, Ruben Estevez, gets Bucky Covington's NEW SINGLE,
"I Feel Ya"
GSC has been very honored to represent Ruben Estevez to the music industry for the past nearly three years.  Most recently Ruben was a GSC FEATURED writer at our quarterly GSC PLAYS4U! Event at The Listening Room.  We have played Ruben's song, "I Feel Ya," three times for publishers!  We are thrilled to know that we were on the right track with this song as it is now Bucky Covington's single! Click here  (link to interview)  to learn more about this amazing writer and his journey to a major cut!  Provided by:  GSC Reporter Daniel Reifsnyder.  
Dan Reifsnyder:  I got a chance to listen to the song, and it sounds great. How did you come up with it?
Ruben Estevez: Eric Mallon and Jason Afable and I have written several songs together.  One day we had a writing appointment and were not having much luck finding a great idea to write about.  So we decided to just start brainstorming on cool song titles.  Not sure exactly how or why, but the phrase "I feel ya" popped in my brain and I mentioned it.  I think at first it seemed silly but the more we thought about it, the more we decided that it could be a song about what it's like when you're in a loud night club with the music blaring and you can hardly hear each other.  We imagined a guy and a girl making eyes at each other and then dancing together without hardly any words being exchanged.  So much is communicated through body language in those types of situations.
DR: Did you think about what artist you might want to steer the song towards as you wrote it?
RE: I think we felt like several artists could do a song like this.  We didn't necessarily have a particular artist in mind.
DR: I always tell people writers are their own harshest critics. Did you have any inkling when you finished this song that it would be a major single?
RE: No, we didn't.  And yes, you're right.  It's easy to get into the comparison game and wonder how your song is going to stand up against so many great songs out there.  So we feel really blessed that Bucky fell in love with our song.
DR: Tell us a little bit about your writing process – what's it typically like?
RE: It's different with everyone, but no matter what co-writing situation I'm in, the idea has to lead out.  We usually take turns throwing out ideas to see what sticks.  If everyone gets excited about one idea over another, we jump in and start working on it.  But melody is also really important, so soon after we find our lyrical hook line, we try to marry it to a catchy melody.  That being said, sometimes the stars don't align and you end up with a mediocre song.  So, you just keep trying.  Eventually, you'll write that undeniable song, if you don't give up.
DR:  How do you feel GSC has helped you as a writer?
RE: GSC has helped me with self-confidence, for one.  Everyone is so supportive and encouraging and that just makes me want to be a better writer.  I've also found some great co-writing relationships through GSC.  Having opportunities to get my songs heard by industry professionals through pitch to publisher events has also been invaluable.
DR: What advice would you give someone who's just starting out on the path?
RE: I would say spend some good time studying your favorite songs.  What do you love about them?  Pick them apart and try to understand what makes them so good.  How does the story unfold?  Does it play out like a movie with plenty of visual images?  Where does the melody and chord progression take you that's pleasing to the ear?  Push yourself to write songs with those qualities.  Don't just settle for the first thing that comes naturally.