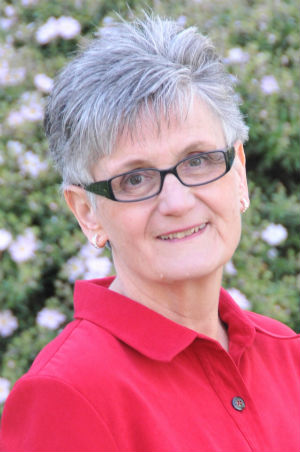 Global Songwriters Member Spotlight
Pam Bowen, Songwriter
Retired after 33 years of teaching high school English, Pamella Bowen took up songwriting when her teenage daughter changed all of Bowen's radio buttons to country after falling in love with a cowboy. As a poet, Bowen had specialized in sonnets and limericks, honing her skills in rhythm and rhyme. The transition to song lyrics was not easy, and Bowen sought songwriting instruction from Jason Blume, Pat Pattison, Andrea Stolpe and others, one-on-one, in workshops, and in books. Though she started off with country songs, she has been focusing on Christian songs as her songwriting journey and her spiritual journey have dovetailed.
In 2010, she won an Honor Award in the Great American Song Contest for her song, "Get a Puppy." "Southern Californian," which she wrote with Kanan Road Band, is a highlight of their Brothers album and features in their music video available on Youtube. In 2013, she won the Craft Songwriter Spotlight Award at Crush and Brew, a local music venue, and was named Songwriter of the Month for September on Song Ramp. Bowen has been listed as "One to Watch" by NSAI song evaluators.
As a lyricist, Bowen has collaborated with over thirty different co-writers worldwide to produce more than sixty full songs, not to mention hundreds of lyrics. She finds writing challenges such as FAWM (February Album Writing Month) inspiring, and she has written enough to "win" the event for the last two years, networking with colleagues and co-writers along the way. She is always on the lookout for willing co-writers who can push her to stretch and grow in her craft.
Pamella Bowen is a member of Nashville Songwriters Association International, Global Songwriters Connection, The Gospel Music Association, and SongRamp. Her songs are registered with BMI. More information on Pamella Bowen is available:
ReverbNation, Facebook
Blog: bowen2.com
Email: [email protected]