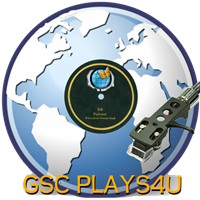 GSC PLAYS4U! RESULTS


June 23, 2015
The Listening Room

Every quarter Global Songwriters Connection brings in an array of publishers to our GSC PLAYS4U! event. Our members' songs are presented to the panel of publishers. We provide the publishers with food and drink catered by the Listening Room, where we hold the event. Eleven publishers attended the June event, and eight publishers requested the event playlist. Additionally, there were thirty-three publisher requests for more songs and for more information about our members! These are big opportunities for our artists and writers. At our event, we also gave away a $75 and a $100 gift card. It is our way of investing in our members and the community.

Our attending publishers were:
⦁ Jillene Renee of Ann WIlson Publishing
⦁ Ann Wilson of Ann Wilson Publishing
⦁ Eddie Tidwell of Muy Bueno
⦁ Dallas Gregory of Song Rocket Music
⦁ Sam Cooper of Jericat Group
⦁ Woody Bomar of Green Hills
⦁ Melanie Howard of Harlan Howards Songs
⦁ Queenie Mullinix of Washington Street Publishing
⦁ Stevie Island of DoWrite
⦁ Ariana Deluga of Bluewater Music
⦁ Steve Bloch of Steve Bloch Music

Our featured songwriters were:
⦁ Jay Brehmer from Wisconsin
⦁ Alayna Carroll from Tennessee
⦁ Steve Dorian from Tennessee
⦁ Mary Haller from Massachusetts
⦁ Clayton Jones from Tennessee (pop genre)
⦁ Thalia Kalodimos from Illinois
⦁ Karen Kiley of Illinois
⦁ Allen Kreihbiel from Colorado
⦁ JT Lewis (Jordan Trajano) from Tennessee
⦁ Jenny Slate Lee from Tennessee (Christian genre)
⦁ Trish Matthews from Tennessee
⦁ David Michael from California
⦁ Nancy Moser from Kentucky
⦁ Clayton Watson from Tennessee.