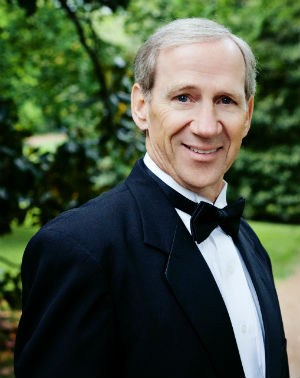 Global Songwriters Member Spotlight
Gene Ezell, Singer/Songwriter
Gene Ezell is an accomplished songwriter in the genres of Contemporary Christian Music, Southern Gospel, and Praise and Worship music. He is the personification of the term well-rounded, with health, education, music, and his faith all playing important roles in his life.
Growing up, Gene dreamed of being a professional athlete. He was active in sports throughout school and continues to enjoy a physically active lifestyle to this day. Gene played four years of soccer at Asbury College, participated competitively in team handball while in the U.S. Army, and played racquetball as a semi-pro and amateur for twenty years. He has also completed several marathons and triathlons even qualifying for the World Ironman Triathlon.
His love of sports bled over into his academic life and Gene earned a Bachelor's degree in Physical Education, a Master's degree in Health and Safety Education, and a Doctorate degree in School Health Education. He is currently a professor at the University of Tennessee in Chattanooga.
Gene's faith has always been a foundation of his strength and an inspiration in his songwriting. He attends Signal Mountain Bible Church and is a faithful member of worship community. Gene regularly plays the bass and even sings on occasion as a part of the church's worship team.
Gene has been writing creatively for over 30 years and has authored 15 books. In 2002 he merged his writing with his love of music and began composing songs. As he gained experience, he soon earned recognition from the musical community. He has won several national songwriting contests including GMA's Immerse 2013, IndieHeaven's 2013, and songwriterscafé.com's 2012 competition. He has also been a finalist in three other nationwide songwriting contests. He has a song published in LifeWay's Worship Catalog and had one of his songs selected by NSAI for their 2011 holiday CD. Several of his songs have been cut by various artists including Triumphant Quartet, Canaan's Crossing, Dustin Jenkins, Ron Brewer and Nevaeh among others.
Three of Gene's songs have been published with Peck Music Group and another three songs were published with Tylis Music (subsidiary of Gaither Music). Gateway Publishing secured a single song contract with Gene. He is working toward obtaining a staff writing or contract writing position.
Gene is a member of several songwriting organizations including Global Songwriters Connection, Gospel Music Association, Nashville Songwriters Association, BMI, IndieHeaven, and Inspirational Country Music Association. He is also the owner of Gene Ezell Music Publishing (BMI).
He resides in Signal Mountain, Tennessee, with his wife of 43 years, Cynthia. Gene has an adult daughter, Megan, and one grandchild.