Publisher Online Pitch with Jen Hubbard
November 18, 2021 @ 7:00 pm

-

9:00 pm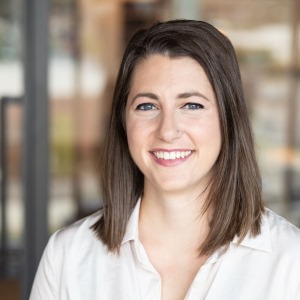 About Jen Hubbard

Creative Director, Concord Publishing

Jen Hubbard is the Creative Director, Publishing with Concord's music publishing division, based in Nashville, TN. Hubbard began her career with Razor & Tie in 2014, where she served as Creative Coordinator, and then Creative Manager. Currently, Jen is responsible for assisting in the procurement and management of the songwriter roster, as well as the exploitation of the publishing catalog out of Concord's Nashville office. In her time at Razor & Tie, and Concord, Jen has been responsible for securing cuts with platinum recording artists across multiple genres, including the country, pop, techno/EDM/DJ worlds, as well as assisting in securing numerous placements in film and television including many major television and film platforms, as well as digital outlets. Her work across multiple genres, and exploitation avenues, is stand-out amongst her peers, particularly in Nashville.
From Concord's Nashville, office, Jen assists in representing artists, producers, & writers such as: Hillary Lindsey, Lori McKenna, Andy Albert, Tofer Brown, Charli Adams, Madi Diaz, Donovan Woods, Kendell Marvell, Ruelle, Fleurie, Jeremy Lutito, Andy Skib, Thomas Finchum, among many others. Over the course of her career, Jen has secured cuts with Lady A, Brothers Osborne, Chloe Moriondo, LOCASH, Tyminski, Jake Scott, Patrick Droney, Molly Tuttle, Adam Doleac, Sam Halabi, Mike Rogers, Andrew Combs, Matthew Mayfield, Christian Lopez, & CHRISTON.
Jen is a Belmont University graduate, and is a member of S.O.L.I.D., CMA, ACM, NARAS, AIMP, and a current board member of Women in Music – Nashville.
Sign Up For This Event
$30 per song GSC member
NEW Listen Only Option Available for Members for Only $20
---
About the Publisher Online Pitch Event
Have you ever thought: "Wow I think I have a really good song. If only I could get a legitimate publisher to listen?"
Through GSC's affordable Publisher Online Pitch service you can have your song or songs heard by a reputable publisher from wherever in the world you live and without the expensive cost of travel.
One of the most important elements of this service is that you will be connecting with a publisher, creating a relationship with this publisher and learning the pitching process professional songwriters utilize every day.
Here are the details!
This event is open to members only.
Pricing is $30.00 per Song Pitch and $20 for a Listen Only slot.
This event is limited to 35 Song Pitches and 50 Listen Only slots.
Once you purchase the POP event you will receive a confirmation that will contain your step by step instructions for logging into the webcast.
If you purchase a song pitch, you will need to email your song in mp3 format along with your photo (jpg format only) and lyric (Microsoft Word format only) to

[email protected]

2 DAYS BEFORE THE EVENT.

It is preferable to put the photo image and bio on the same page with your photo and contact information at the top

. (Please list your name and where you are from on the top of your lyric. GSC wants the publisher to connect with you.)
Guitar vocals and keyboard vocals are acceptable. You do not have to have a full demo for this event.
The publisher will only listen to the first verse and the chorus of your song.
The publisher may or may not comment on your song. This event is not intended as a publisher evaluation service; although in most cases, the publisher will offer constructive advice.
This is a real publisher pitch opportunity. The publisher will either PASS on your song OR he may choose to keep your song for further consideration.
You are encouraged to stay involved in the webinar while all songs are listened to and here is why:

Out of respect for the other participants.
Should the publisher choose to comment on a song, you will learn from what he has to say.
If a publisher takes a song, you will want to connect with that songwriter and possibly co-write with that writer.