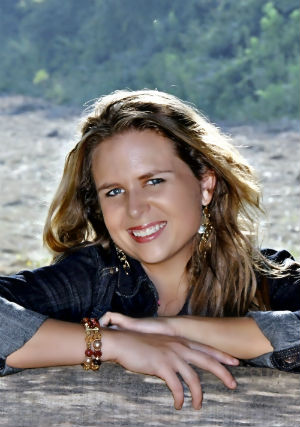 Global Songwriters Member Spotlight
Danni Ri, Singer/Songwriter/Multi-Instrumentalist
Hometown: Heflin, AL
Performance Genres: Country, Rock, Blues, Alternative, Folk
Instruments: acoustic/electric guitar and piano/keyboard
Musical Influences: Mary Chapin Carpenter, Tom Petty, Alison Krauss, Miranda Lambert, The Eagles, Carrie Underwood, Karen Carpenter, Roy Orbison, Lady Antebellum, Kacey Musgraves
Occupation: Jack-of-all-trades for family-owned and operated log home mill
Hobbies: When not singing or writing music, Danni enjoys carpentry, gardening, and working with animals.
Since the tender age of 4 years, Danni Ri has enjoyed singing on stage. Music has always been a part of her life and she was often requested to sing for special events at church, school, weddings, and parties. Having grown up in a household where every family member listened to music from different decades, she has an appreciation for almost all genres and styles of music-from 40's big band to 80's big-hair bands and everything in between, including rock, pop, country, rap and even disco.
Danni wrote her first song when she was only ten years old. As a college freshman, she learned to play guitar and as she experimented with her new instrument, she again embraced the gift of words and began to write her own music. After college, she sang with a classic rock cover band out of Georgia for several years, but is now stepping out to pursue her own singer-songwriting career.
Danni's primary focus is modern country music. She is currently pursuing all available opportunities to advance her songwriting career, including performance and songwriting competitions. She also continues to play at various local concerts, charity events, and writers' nights across Georgia and Alabama. This year she had the great privilege to be the opening act for Grammy-winning songwriter Dennis Matkosky, as well as hit songwriter Jeff Cohen for "The Songwriter's Dream" concert series in Pulaski, TN.
Danni's music has recently received airplay on Jacksonville's WLJS 91.9 FM, as well as on the Texaco Country Showdown Internet radio program. Danni and her husband have just finished their first self-produced country album titled "Cliché," which is available on iTunes, Amazon mp3, and various other platforms.
Competitions:
2009 Songwriters Showdown sponsored by Pick's Lounge of Nashville – Top 10 Semi-finalist
2013 Texaco Country Showdown Singing/Performance competition (Cullman, AL) – Top 5 Finalist
2013 Texaco Country Showdown September Online Songwriting Contest – Top 5 Finalist
2013 Texaco Country Showdown October Online Songwriting Contest – Top 5 Finalist
Airplay:
Jacksonville, Alabama's WLJS 91.9 FM
Texaco Country Showdown Internet Radio Program
Events:
GSCPlays4U 2014 Featured Artist/Songwriter
2014 Songwriter's Dream Concert Series opener
2014 Little Big Jam Music Festival Sunday headliner
August 2014 GSC FOCUS Participant
Memberships and Associations: Global Songwriters Association, BMI
[email protected]
danniri.com
https://www.facebook.com/DanniRiMusic