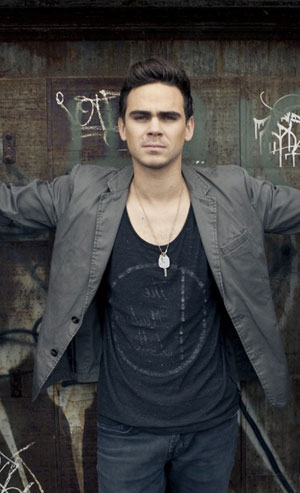 Global Songwriters Member Spotlight
Clayton Jones, Singer/Songwriter
As a singer/songwriter, 23-year old Clayton Jones has spent the past seven years perfecting his craft and making wave
s across the country through his music, the last four being spent as the lead singer for Pop/Rock band The Madison Letter.
Since the band's formation in February 2010, TML has recorded and released two EP's, in which they've traveled to 22 states across the US and opened for such prestigious acts as The Script, Owl City, Secondhand Serenade, We The Kings and Alex Goot. In February 2013 they were featured on
MTV as one of the top 4 nominees in the country for MTV's first ever College Artist Woodie Award and were also a part of Chevy Music Showcase, a TV series highlighting the top bands in four major Midwest cities.
Although Clayton has experience in multiple genres of songwriting, his primary influences derive from The Script, The Goo Goo Dolls, Maroon 5, Tori Kelly, and Mat Kearney; collectively producing a blend of Pop/Rock with tastes of R&B, Soul, and Hip/Hop elements. His pop sensibility and
incredible ear for hook writing is something that you will instantly notice after listening to one of Clayton's songs. He talks about his writing process by saying, "Melodies are what's constantly pouring out of me….lyrics eventually follow obviously, but typically I have to focus on them a lot more. For me personally, melody is what has always initially caught my ear about a song, so if I can manage to write a great melody and support it with great lyrics, that's gold to me."
Clayton strongly values the live show experience and the task of making sure what happens on stage is reaching that 3rd dimension, which is the audience. "There is an overwhelming sense of peace and something bigger than myself that I get when I listen to my favorite songs", he says, "and being able to replicate that feeling for someone else, even if it's just for a 3½ minute songthat's the beauty of writing and playing music."
Clayton and The Madison Letter are currently recording their first full-length album, scheduled to release in early summer 2014 with 10 brand new songs. "It's taken four years to find out who we are as a band and the sound that we want to go for, and this album is going to be a clear representation of that.  We couldn't be more excited for people to hear what we've been working on."
The debut single "Don't Wanna Miss It" is now available on iTunes and will be followed by another single later in the spring.  The album is being recorded at Groove Kitchen Studio in Nashville, TN with producer Luke DeJaynes and mix-engineer Drew Bollman.
Originally a St. Louis, MO native, Clayton currently resides in Nashville, TN recording with the band and co-writing other writers.