Make the MOST of Your GSC Career Mentoring Session!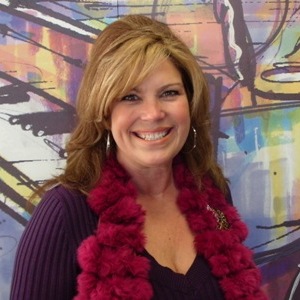 I want you to get the most out of every minute we spend together and out of every dollar you invest in yourself. YOU are a great investment! Please read the important information about your Career Coaching Session below!
Global Songwriters Connection's passion is creating success through our services for songwriters! I want to work with you and add YOUR success story! Each creator, their goals, their responsibilities, their life obligations and their financial boundaries are all uniquely different. This is why it is necessary to spend time with a creator getting to know them, asking questions, listening to their songs, understanding their vision and helping them to develop a PLAN specifically for them that will get them started towards their goals!
---
What does a GSC Career Coach session include?
YOUR choice of an interactive face to face meeting via video conference or by phone.

Three

of your songs will be heard for career assessment purposes!
We will listen and plan together!
This is a 1 hour session focused on creating a step by step career plan!
Making the Connection! Get started NOW!
#1 Would you prefer to connect face-to-face through our video conference software using Skype or by phone?"
I look forward to connecting with YOUR vision and helping you create a step-by-step career plan that will take you to the next level of your career and will bring you real results! This will be the beginning of a long working relationship as career development takes place in stages. Your Career Coaching Session is a tool to help you expedite the process! Together we will develop a career path that feels right for you. Depending on your commitment, you will usually see your first results within the first 30 days. You will make progress in your career if you will follow the plan. Please read the many testimonials of clients and industry professionals who have experienced results or found great talent through our efforts together! Success in the music industry is most usually a process and not an overnight event. Although I can't guarantee your success, I will be helping you make progress in your process! I look forward to adding YOUR testimonial to the Global Songwriter Connection site!
#2 How many songs can I send for this session? Do you need anything else for my career mentoring session?
I require MP3s of up to 3 songs AND the lyrics. Please send the MP3 files and lyric documents to [email protected] 24 hours prior to your scheduled session. (If you chose mentoring with another publisher besides Sheree, please confirm with Sheree the correct email address to send your songs to).
If you are an artist writer and have a bio, EPK and/or resume', please send that as well.
Songs can be in any genre or style.
Can be a lyric-only if you are only a lyricist.
Songs must be complete songs. (NO partial songs, such as only one verse and chorus)
Songs recorded with just a vocal and a keyboard are acceptable.
Songs recorded with just a vocal and a guitar are acceptable.
Songs that are fully produced are acceptable.
I will be listening to your songs for the purpose of ASSESSMENT. Listening to your songs will assist me in assessing where you are in the development process of your songwriting or artist/writer career in comparison with where you want to be with your career. This is not a song evaluation session. I may or may not be making suggestions regarding the songs themselves.
#3 What can I expect during my session? What is the process?
My Time – we will spend

one hour

together focused on developing a career plan that I trust will begin to bring you results within the next 30 days, 60 days and 90 days.
The Question Session – Your session will start with me asking you a

lot

of questions about YOU! At GSC, everything starts with YOU FIRST, your family, your responsibilities and how they can balance and partner with your career goals! Some questions, I ask, may feel personal. You can, of course, decline answering any question but let me explain how the questions help me to help you! I may ask, "Are you married?" "Do you have children?" "What do you currently do for a living?" "How many hours a week do you work?" The career plan I develop for a single mom, working two jobs, with three children, has to be a plan that isn't overwhelming, is simple and a plan in which she will see

quick results

or she will easily become discouraged. The career plan for a retired professional salesman, with time to spend, can include the sales skills he/she has used all their life to create an income for someone else! Now I will teach them how to use to those same skills to create income for their songs. The questions help me make suggestions and create a plan that will really WORK for you and incorporate the skills you have already developed and may be using to earn an income for others. A plan that will include and be mindful of your family and your obligations. I will be taking NOTES throughout the entire session so you may hear and see me typing away! You will be provided with these notes along with your plan. I will retain these notes so that with each session we move further and further up the ladder without starting all over.

YOUR Goals –

The next portion of your career planning session will be the discussion of YOUR GOALS! Be prepared to speak clearly regarding what a successful career in the music industry would look like and feel like for you! Not just, "I want a record deal." What is it, specifically, that you would be doing? Does success for you mean that you are an independent artist who doesn't want to fit the radio mold and you want to keep all of your publishing, your likeness and want to take your music direct to market without being in debt to a label? Does success for you mean that you would live in a music mecca and you are a staff writer going to work each day at a publishing company to write? Does success mean that you be a commercial market artist out on the road touring and writing with your band? Would you live in a music mecca or would you do your work from home, earn your income and stay close to your family? Does success for you mean that you write children's educational music and you are getting placements in schools nationwide? Now you see why there is no cookie cutter one size fits all plan! There are innumerable ways to have SUCCESS with your music in many different distribution markets! We will start at the top and work our way down through your goals and your process. We will celebrate each accomplishment and each goal obtained. There are no small successes in the music industry. We will celebrate that you are getting started by investing in this session! Many of your dreams have included meeting with an industry professional. Through this session you will be living and in the middle of a portion of your dream! Thank you for including me!

Your Challenges –

Do you seem to keep getting to the same place in your career over and over again and can't seem to get past that point? Do you keep falling back to that same ole self-sabotaging behavior every time opportunity knocks? What do you think are your weaknesses, your strengths? Do you get to that place where you know you are almost there but are just too tired to take it to the next level? We will talk about your challenges, your concerns and turn those road blocks into stepping stones. I can often provide exercises that will help you get rid of those old habits that hold you back forever! Whatever your strengths and weaknesses are at this moment, they will only be magnified by success. So let's get real now and live the life and have the success you are meant to live and have.

The Listening

– Now that I know YOU, your goals, what you see as your challenges…we are finally ready to listen to your songs! Can you see how important it is for me to LISTEN to YOU before I LISTEN to your songs? This is how I have been able to create success for so many writers just like you. Your successful music career ALL BEGINS WITH YOU! We will be listening to 3 of your songs together during your session as well as reviewing the lyric. Depending on your career goals and your needs, as determined by the question portion of our session, we may or may not listen to the songs in their entirety. It is important to me for you to know that if I do not listen to the song completely, it doesn't mean that I don't like your songs. It simply means that we will only have 1 hour together and I want you to get the most out of our time. You can schedule a two hour block session if you are needing both guidance for your songs and your career at the same time. The

listening

is for the purpose of

assessing

where you are in the songwriting development process for comparison to where you want to be in your career goals. For detailed song evaluations you will need to schedule a song evaluations session.

Take Notes

– The information and instruction will usually flow from me as I am inspired by your songs and your vision for your gifts and talents. I will be taking notes myself throughout our entire session. At the end of the session I will be providing you with a copy of those notes along with my suggested plan to get you started in the right direction. Notice how you feel when you read the notes that I send to you. During this time you have my

complete

undivided attention but I probably won't remember a specific line and the instructions I provided at a later date. You know how you are inspired with a song and if you don't write it down you lose it? That is the same process with me! YOU are my inspiration and often I am receiving the information very quickly for you. I will type down as much as I can but I encourage you to record the session if you are able.

The Song Consent Form

– I listen to songs from all over the world! (Wow! Aren't I the lucky one!) Often songs come in, even from different countries, with the same title, similar lyric and using the same three chords we all use. I never want you to think that I am

sharing

your song with anyone else and this protects my liability as an individual and allows me the opportunity to listen to your songs. The potential liability is also another reason that publishers usually do not listen to what is called

unsolicited

material. If you should have any questions regarding this form, please feel free to contact GSC by email at

[email protected]

or by phone by calling 615-732-8832.
#4 Since we are listening to songs, what is the difference between a GSC Song Evaluations Session and a Career Coaching Session?
I will be listening to your songs for the purpose of assessing where you are in your songwriting development in conjunction with your career goals. We will be creating a step by step career path plan, rather than evaluating and mentoring your songs regarding song crafting tips and techniques. Should you also want to have your songs evaluated in conjunction with your career path, YOU CAN schedule a two hour block of time. Sometimes a member wants assistance with both their songs and their career path and unfortunately an hour simply does not provide enough time to adequately service both needs. We will be working diligently to get through each of the 5 steps, described above, in an hour in an effort to provide a completed career plan that I can send to you by the end of the session.
#5 What if you hear something you like or think that I am ready for opportunities?
Once our hour is over, I will send to your email address the notes that I have taken and the suggested plan of action for the next 30 to 90 days. Depending on where you are in the process, sometimes the plans will extend to the next 6 months. If I feel that you are ready for an industry connection or opportunity, I will teach you how to make a connection yourself so that YOU CAN take advantage of future opportunities. Remember that throughout all of the GSC services the goal is to develop YOU as an industry professional yourself and not just your songs. If you are ready, I will make that first connection to an industry professional that I feel could be of assistance to your career for you! I will only make this connection for you if I truly believe you are ready for that specific relationship. You will also be making MANY industry connections through the GSC membership each month!