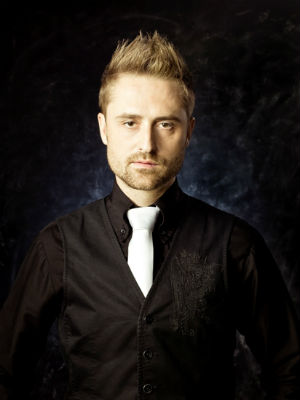 Global Songwriters Member Spotlight
Brandon James, Singer/Songwriter
Hailing from Toronto, Canada, Brandon James' passion for music came to him in the form of late nights spinning his father's folk rock vinyl collection. A classically inspired singer, songwriter and multi-instumentalist (guitar, piano, mandolin), Brandon's career started in an all boy's choir at the age of 7. He has entertained audiences from Westminster Abbey to singing for Pope John Paul II at the Vatican, and on club stages from Toronto to Los Angeles.
Three time award nominee for his debut Country record at the 2011 LA Music Awards, Brandon James is currently working in the emerging Nashville-based Pop Americana duo, Cotton Wine. Hauntingly irresistible harmonies combined with a DIY approach in writing, performing, producing their own record and creating their own music videos using only an iPhone, give this duo a unique voice in Music City. In addition to recently releasing their self titled debut, now available on iTunes, they've been performing regularly at various Nashville venues. Recent highlights include headlining the 2014 Bacon & Bourbon Festival at Loveless Cafe, being invited to showcase at this year's Folk Alliance Conference and performing what will now be their fourth appearance at the Bluebird Cafe this April.
Brandon now resides in Nashville, TN with his wife, Shaila and his two year old son, Ethan.